Google It.
Every day, many questions surface on our minds. What should we eat for lunch? What's exciting to do this weekend? What is the next holiday destination? What if, some questions on someone's mind today is: Is God real? Which church should I visit? What time is this church going to start their programme on Sunday? I am certain that the instinctive action step to all six questions above will be to Google it. Google receives over 63,000 searches per second on any given day. An average person conducts 3–4 searches every single day. After searching on Google, we will browse for a relevant church website that we think would have answers to our questions.
For businesses and organisations in our world today, having an online presence is indispensable. Online presence simply means representing your identity and beliefs in the online space, commonly through websites, social media, and phone apps. It is so important because the world now is constantly on the go. No one has the time or interest to flip through the yellow pages anymore to search for something, especially so for youths. As Christians, if we want to reach the next generation, we have to catch the kairos moment of catching their attention online.
Does anyone care about what my church stands for?
There is an increasing number of individuals who are witnessing the power of God and the love of His people through an online platform. Newcomers interested in attending church could be googling the names of churches, looking out for what other people think about this community of believers, and trying to have a better understanding of the beliefs of the church. This plays an invisible yet influential impact especially in supporting the outreach efforts of our church members.
How does an online presence play a critical role in modern day evangelism and church planting?
Jesus is a powerful communicator. He is Word made flesh (John 1:14) and He spoke with the perfect wisdom of God (Isaiah 28:29). He radically changed the lives of the people of His time by speaking prophetic words, parables, and rebukes. Better yet, His impact did not stop there but continued many generations after, even in our present time.Here comes the surprise.1 Corinthians 2:16for, "Who has known the mind of the Lord so as to instruct him?"But we have the mind of Christ. The power of Jesus' spoken word did not cease when He resurrected and ascended to heaven.
Because the Spirit of God gives us the Mind of Christ, the power that Jesus had continues in us, children of God. We have the same power to infuse Godly wisdom into our everyday evangelism. We can always tune in to the mind of Christ as we figure out how to communicate the Gospel. God has given us a blueprint on how we could meaningfully communicate the Gospel to non-believers: through an authentic testimony of our lives, the witness of our words and deeds, and our faith and hope in things unseen. We attempt to fully communicate Who the Gospel is by honouring the blueprint and pouring love and encouragement into the lives of the people around us.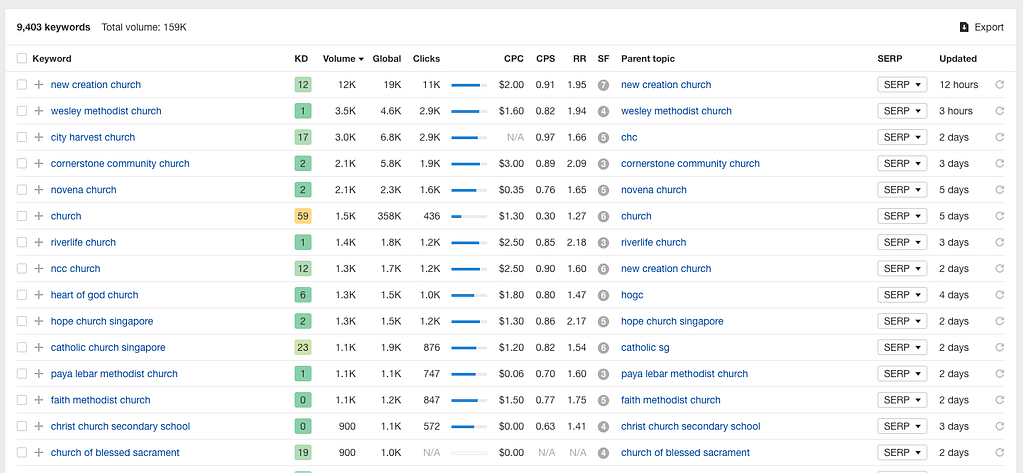 The statistics of the number of people searching church-related keywords on google is eye-opening. Using the best online Search Engine Optimization (SEO) tool Ahrefs to generate the above statistics, we can see that the most-searched church-related keyword in Singapore is "New Creation Church". Over 12,000 different searches were made in one month for this particular term. My own church, Riverlife Church, stands at 7th position, with 1,400 searches a month. This is the sheer amount of people who are looking up on google for more information about churches in Singapore. For people who are searching up your church, they can be a vastly untapped group who are disengaged digitally in the vision and heart of your church.
The good news is, in our world today, the internet has opened a new sphere of influence for the church to permeate and establish. We are no longer limited to offline interactions and platforms! With online platforms, we can influence not just with good copywriting but also by harnessing the power of colours, layout design, placement of words, images, videos, etc. All these can play a part in sending an accurate picture of who God and the church is.
Let me illustrate with two church websites. If you take a look at New Creation Church's website, you would receive a youthful and exciting vibe. If young non-believers are looking for such a community, NCC's website will appeal greatly to them. On the other hand, if a new believer is looking for a smaller church community, Bethany Presbyterian Church English Congregation's website design gives good assurance of that.
How can churches today up their game to reach out to their digital audience?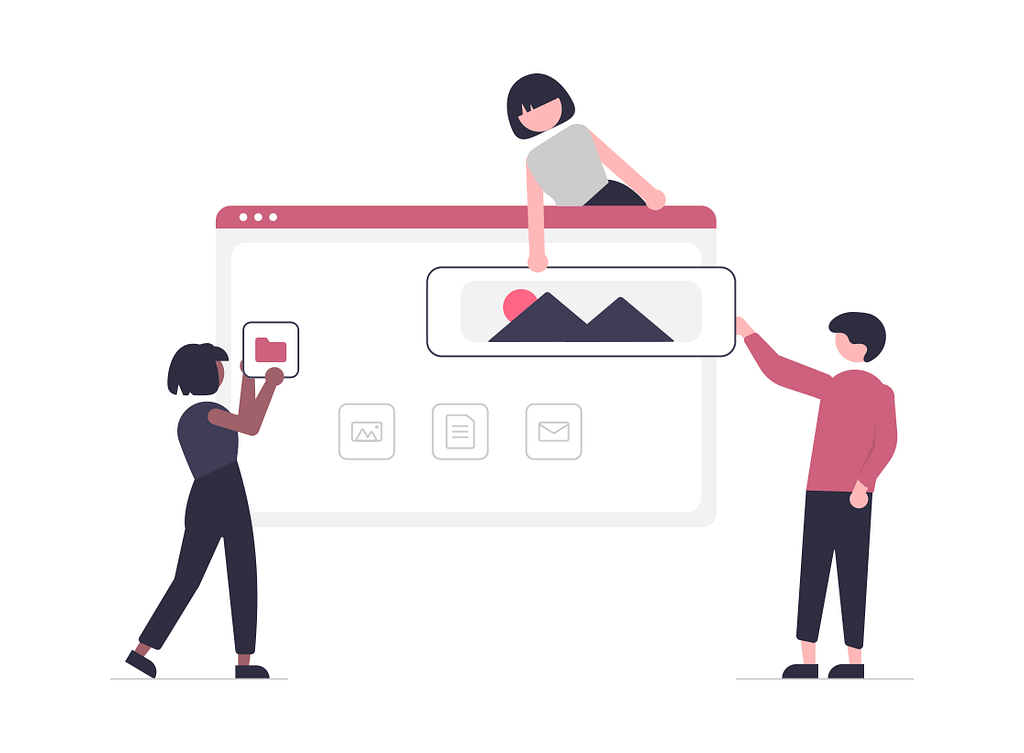 If your church does not have your own church website, consider building one. Think about why your church needs a website and start analysing your digital audience. One good way to do this is to chat with church members and find out about their digital needs before and after becoming a believer in God. If your church already has a website, have a relook at the design. Does it convey an accurate picture of who you are as a church? Look not only at the words but also the website design and layout. Does it communicate the feelings and thoughts that you want the non-believers who are considering joining your church to have?
If your church already has a coherent and relevant church website design, you could also think about how you are using your website to engage your existing church members. For instance, are there more innovative and cutting-edge ways to engage your youths and catalyse evangelism amongst their circles?
No matter what, we are already walking into a new digital generation. There are countless ways to develop your interest and investment into your digital audience and bring people closer to God through online platforms. Having a compelling website is one great extension of current communication channels that your church already has. Although nothing can replace the foundations of our Christian witness, you can tap into the digital space to communicate who you are as a church and what you stand for. Let us preach the Gospel to the new generation in a relevant way as we continue to stay faithful to the mission and commandments that God has entrusted to us.