Building a successful business in this era will often require you to have a website. Having a website plays a crucial role in determining whether a customer will choose your brand over your competitors. A well-built website may not be enough to guarantee its success; you need to have a consistent website maintenance plan to ensure a great user experience.
Most business owners usually focus on the building part of the website and forget it needs to be frequently maintained. If you are keen to learn why it is crucial to maintain your website post covid19, this article is for you. We shall dig deep into this topic to ensure you understand why maintaining your website should be a top priority, especially now (post-covid-19) that almost every business relies on their website to get new customers and keep the old ones.
Let's jump in!
1. To boost its security
One of the major things that will improve a website's credibility amongst your target audience is its security. Everyone visiting your website needs to be sure that the information they share with your website is safe and won't be accessed by hackers who may use it for malicious purposes. Website security is even more critical if you run an eCommerce website where buyers have to share their payment information.
Maintaining a website often involves updating its security features to the latest versions that are more reliable. Content management platforms like WordPress frequently release security patches to fix all the security vulnerabilities that they find within their system. So, having these security patches implemented on your website will surely make it more secure.
If you are not technical enough to handle these tasks, you should outsource to a website maintenance company to help you out. But the goal is to ensure your website has the latest security patches provided by the content management platform you are using.
2. To up your SEO game
Every now and then, new web technologies are invented, and taking advantage of them could give your website an upper hand in search engine rankings. Websites that are frequently maintained and updated to take advantage of these new technologies always provide a better user experience, which is one of the pillars for SEO. A website with outdated plugins and APIs will often give a bad experience to its target customers, which affects its performance in search engines.
Several SEO tools and plugins also get to the market, and implementing such tools into your website while it is being maintained can help you build an SEO position in your niche. Like we have seen above, maintaining your website improves its security, which is another factor that search engines consider while ranking traffic. Search engines like Google wouldn't want to send traffic to a website that has security vulnerabilities.
So, if you want to improve your search engines' performance, not maintaining your website shouldn't be an option because it has a significant impact on how you will rank in search engines.
3. It will save you time and money in the long run
Just like you have to take your car for service after a specific period, your website needs this kind of service to eliminate chances of having to deal with more significant issues. When you take longer to update your site's plugins and security features, the website maintenance company will likely charge you more money to fix all these issues than working on it at that moment.
Besides the money, it will also take more time to have these issues fixed. This will likely affect the user experience and the revenue that your website will eventually generate. When the problems to deal with are many, the downtime required to fix them is more, and most customers are not patient enough to wait that long. So, handling these website maintenance issues in time will save you the trouble of having to put your site down for a couple of hours or even days.
4. To back up your data
One of the things that professional website maintenance companies do whenever they are maintaining websites is backing up the client's data. Backing up your data will give you an option to recover your website when it gets attacked by malicious individuals on the internet. If you don't have a backup for your website, you risk losing all your data in just one day, and the only option you will have is starting afresh, which takes money and time.
5. It improves the website's performance
A website that is not frequently updated will often have outdated apps that usually slow it down. Plugins and any other apps installed on your website are continuously updated to improve their performance and security and optimize them to take advantage of the new web technologies. During the website's maintenance, all these apps are updated, which helps improve the website speed and overall performance. We recently built a beautiful site for TrooperMoo, an online travel blog, and after completing the project, we noticed that the site was getting slower. We had to make manual optimizations to the site as part of their site maintenance so that users will not have to wait too long for the content that they want to read on the blog.
Website maintenance also involves deleting any obsolete apps on your website that no longer serve the purpose you installed them for. Any professional website maintenance company will always first assess each app's use and then remove all apps that are no longer relevant for that website.
For instance, if you were using an API of a payments processing company, this API becomes useless if this company gets out of business. Uninstalling such apps will make your website's backend much cleaner, which in the end boosts performance.
6. To increase site traffic
As a website owner, one of the primary targets is growing your traffic. Maintaining your website will often lead to a better user experience, which increases the rate at which you retain new users. Your previous users will also easily recommend your website to their friends and family if it gives them a great experience while using it.
When all these factors are combined with improved SEO, you will likely see traffic growth on your website. More traffic often means more revenue. Traffic is the lifeline of a website, so anything that affects your website's traffic should be taken seriously. And maintenance is one of those things.
Final Thoughts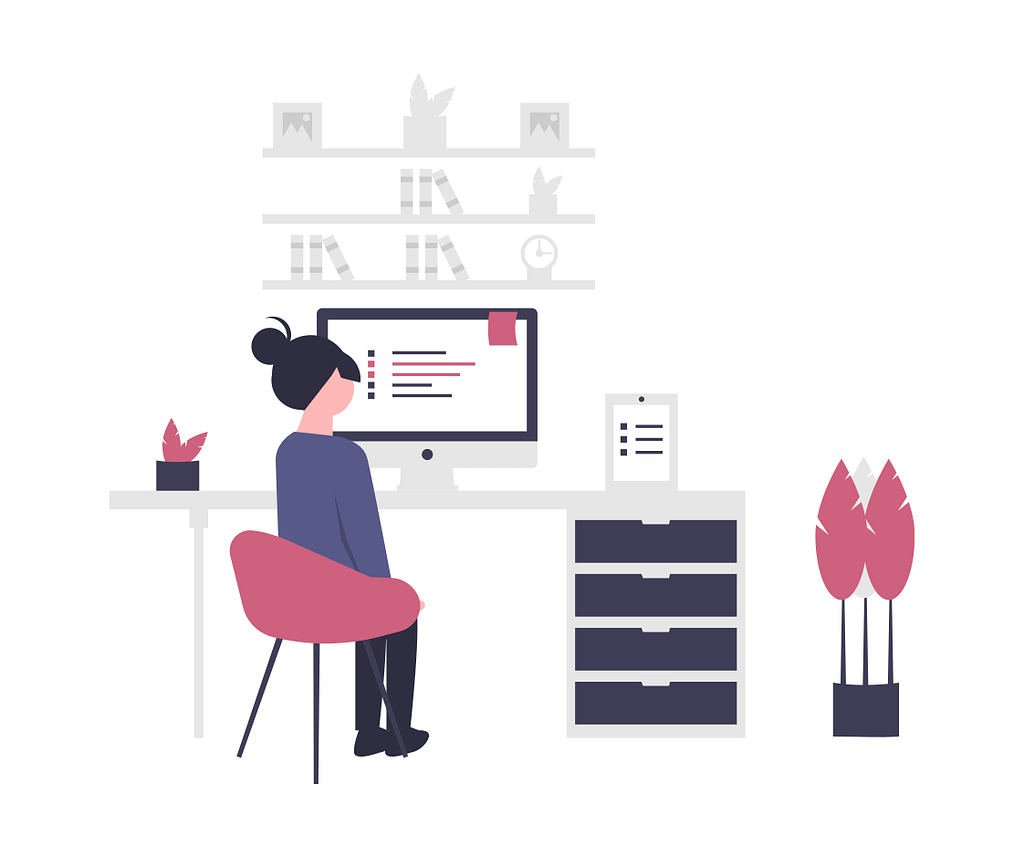 Website maintenance might require you to pay some money to the company rendering you this service. However, the returns you get from maintaining your website are way too high compared to what you invest. Besides the monetary returns, a well-maintained website improves the credibility of the website amongst its target audience.
Most website owners tend to discard the need for maintaining their website because of the immediate downtime and the costs required to maintain the site. However, if you look at it in the long term, regular maintenance will save you a lot of time and money that you may spend later when the website gets a more significant problem resulting from the lack of maintenance.
The way forward is to always plan for maintenance and set aside resources required to have it done. You will likely not feel the cost of maintenance if you had it in plans earlier on.
Also, we hope that this information helps you in figuring out how to choose a web design agency. If not, feel free to reach out to us and we will be more than happy to help!